What to Expect
Come to a place of Belonging
Sunday Morning Worship & Service
Our intentional gathering starts at 10:00AM, but after you've been with us a few times, we invited you join us for prayer at 9:30AM in the sanctuary. No worries on what to wear, jeans and a t-shirt to business casual is all appropriate. We are a welcoming and diverse community, so all ethnic groups, ages, people with disabilities, and socio-economic classes are welcome. Part of our gathering together is also serving together. We facilitate various serving opportunities starting at 9AM to 12:00PM on Sundays during our gatherings, Below is what to expect from our Order of Worship*, Kids & Youth and practiced Sacraments.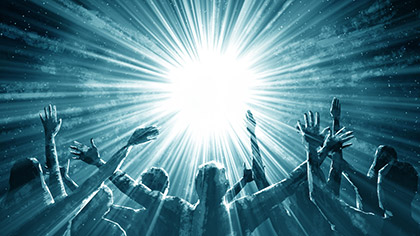 Winter/Spring 2022
Updraft Prayer (9:30AM)
Welcome (10:00AM)
Welcome Home Guests & Family, Announcements
Call to Worship – Prayer
Scripture Reading & Meditation
Musical Worship (See Spotify Playlist)
Garden of Prayer
Offerings, Generous Giving
Crosspointe on Mission/Engaging Vision
Pray for Neighbors
Family 5
Song
Disciple Talk 
(Sermon — Call to Response)
Lord's Table (Some Weeks)
Closing Song
Blessing (Benediction)
*Order of Worship subject to change according to the leading of the Holy Spirit & special events. Our Worship and Service usually runs until Noon.
For our music, we sing hymns, gospel and modern worship choruses, sometimes even in other languages (with English lyrics available of course).  It's a real treat to hear God worshipped in people's heart languages. 
We are currently looking for a Worship Director, so if you are interested or know someone who is, use the Contact Form on the Connect Page. 
Kids & Teens
Kids are really important to us, so we do everything we can to make sure their time is well spent keeping active and learning,  they are safe, and we even throw in some fun!
We have a check-in system, so you can check them in when you arrive and get them back at the end of the morning. As you see above they are released back to the classrooms with adult supervision right before the sermon.
Students Middle School Age and older join the adults for the main weekend gatherings and in HOPE Communities but have a Youth Fellowship designed just for them on Sundays at 6PM, and have other events throughout the month.
Sacraments
Sometimes they are referred to as "ordinances".
We can see in the scriptures and have experienced that God wants to interact with His children in the small things, as well as the big life moments. Some of these threshold events are a natural part of the rhythm of our lives and some are rites that are created with intent and expectation of an Encounter with the Living God. We do our best to celebrate, recognize and/or remember them all.
One of the ways we do this is through the Sacraments, key moments in the life of the church, and the Faith Journey of the believer where GOD shows up, revealing Himself as we practice sacred and symbolic acts. Because of His practice or promise to do so we practice the following:
Believer Baptism

The Lord's Table 

(sometimes called Communion, the Lord's Supper or the Eucharist)  

Confirmation (Affirming the witness of the 

indwelling

 Holy Spirit as we Encounter God in the process of becoming a fully devoted disciple of Jesus

)

Forgiveness (

which in its fullness has aspects of 

confession

, 

repentance

, 

redemption

 & 

reconciliation

)

Anointing the Sick (with olive oil)

Laying on of Hands (Blessing & Impartation; Selecting, appointing & setting apart Spirit-filled and developed Leaders)

Rites of Passage (Baby Dedications, Birthdays, Adulthood/Celibacy, Marriage, Last Rites & Funerals, and others). 
Pastor Connect
The ability to chat with a Pastor is one of the things we are grateful to provide.
To schedule an appointment please fill out the form. We'd like to chat with you!