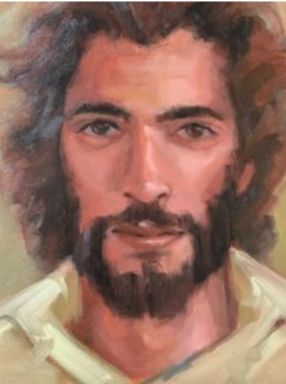 Who is Jesus?
Jesus lived two thousand years ago, but he is more than just a "good" man or a prophet from the past. He was born a natural birth of the Spirit of God and the virgin Mary. This supernatural beginning made it possible for Him to live like no other man, because He was also fully God, free from sin and brokenness. The Holy Scriptures tell us that He gave up His powers and became a man. He grew, he made decisions, he ate, he worked, he had parents and siblings. He loved, and he grieved those he lost. When God the Father baptized Him with the Holy Spirit during His water baptism, at the age of 30, it began 3 years of Jesus proclaiming why He had come to live among us, along with Him performing healings, miracles and signs and wonders as evidence of the life with God he promised.
The Good News about Jesus
1 CORINTHIANS 15:1-8
"Now, brothers and sisters, I want to remind you of the gospel I preached to you, which you received and on which you have taken your stand. By this gospel you are saved, if you hold firmly to the word I preached to you. Otherwise, you have believed in vain.
For what I received I passed on to you as of first importance: that Christ died for our sins according to the Scriptures, that he was buried, that he was raised on the third day according to the Scriptures, and that he appeared to Peter, and then to the Twelve. After that, he appeared to more than five hundred of the brothers at the same time, most of whom are still living, though some have fallen asleep. Then he appeared to James, then to all the apostles, and last of all he appeared to me also, as to one abnormally born."
As the Scriptures say, The Good News (Gospel) is that Jesus was born, lived, died, rose again to life everlasting and then ascended into Heaven so that we all can be reconciled to God the Father and redeemed by Him; restoring to us the abundant life He has promised, found only in relationship with Him for those who repent and believe.
This was His work to defeat sin, death & evil and to offer grace, life, holiness, righteous, justice and steadfast love–
to forgive, purify, free and heal us from sin and brokenness;

to make us whole and flourishing personally and collectively;

and to reveal our designed purpose as He welcomes us into His everlasting Kingdom–all by faith in Him.
Jesus is still alive today, sitting at the right hand of God and dwelling in His disciples through the Holy Spirit. He will return one day to completely fulfill what He accomplished.
The Message of the Mission: Four-Fold Gospel
"Jesus is not only the pattern, but the source of our life, and it is the business of the Holy Spirit... moment by moment to transfer His qualities into our life." -- A.B. Simpson